What do we solve?
With our system we manage to transform the baby bouncer into a dynamic element that facilitates the transport of the child inside the house in an agile, safe and simple way. The child gains weight during its development and every day that passes, it becomes heavier to be able to change the place of the baby bouncer with the baby, without altering its situation which is very comfortable and safe. With our system, we solve the situations of carrying, dragging or pushing as, with a small gesture, we slide the baby bouncer without this involving a physical and psychological effort as we never lose sight of the baby. Our solution is ideal for the following situations:
Moving the baby bouncer with the weight of the baby from one location to another inside the house by dragging it along the floor.
Take the baby bouncer on one side and carry it to the desired area of the house and then carry the baby.
Carry the baby with one arm (this is possible when they are small and have little weight) and with the arm that is free to carry the baby bouncer.
The baby often falls asleep in the baby bouncer and when it is time to move it to a more comfortable area to preserve its sleep, we find it difficult to wake up dragging it or having to take it from the same baby bouncer.
Our product solves this kind of problems making the baby bouncer more ergonomic for the caregivers who take care of the babies.
We are talking about caregivers in general
, since nowadays the care of our children is mostly in the hands of grandparents, nursery schools, uncles..., and even mothers who have just had a cesarean section, overweight parents or some parents or relatives who are in wheelchairs and want to participate in the care of the baby
---
Who do we target?
Below, we specify the carers who can best benefit from this innovative accessory:
Any mum or dad who has a Babybjörn Bliss bouncer and does not want to let their baby out of their sight at any time of day, without having to carry any weight. For example in the shower, making meals, playing in the living room, etc.
Grandparents: most of them, due to their advanced age, have less strength; they usually have back pain, lumbar injuries, arthrosis, arthritis...
Mothers with a Cesarean section and/or episiotomy: many new mothers suffer for a time from the after-effects of childbirth. The recommendation is that they carry little weight and bend as little as possible.
Overweight caregivers: they are candidates because they present a lot of fatigue when they have to bend over, carry weight or make some resistance or strength.
Parents or relatives with reduced mobility: we must take into account that there are parents or relatives who, due to accidents, pathologies or illnesses, are in a wheelchair and would love to be part of the care of the new family member.
---
We are Ecological and Sustainable.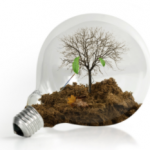 Made of Zamak and painted with 100% ecological paint, it has become an indispensable accessory. Zamak can be recycled indefinitely without losing its purity or its properties or intrinsic qualities. 90% of zinc alloys are recycled. Moreover, cast zamak produces very few emissions into the air and water. Its energy consumption is also very low. It disintegrates into seawater, is not produced from hydrocarbons and therefore does not contribute any pollution. It is for this reason that many companies are modifying their products by eliminating plastic parts for parts made of zamak or zinc. In this way, in addition to contributing to the environment, they are becoming aware of the importance of the circular economy in trying to reverse the deterioration and pollution of our planet.