With this ergonomic product we created the need to have this system permanently anchored to the bouncer, as it is easy to move and does not create anxiety in the caregivers to leave the baby in another room or to carry weight in circumstances where normally the parents in the first months of life of the baby are exhausted and, especially, for those mothers who have suffered a cessation.
Our product is aimed at families with newborn babies or those aged between 15 days and the first year and a half.
We have also found an advantage over those babies with reflux who are the big users of this type of bouncer and so the wheels, would help them a lot since they spend a lot of their time in that position and the wheel system makes it easier for the caregivers to move without altering their baby.
The bouncer is a safe positioning element for the baby, it keeps a good seat favouring verticality, head control and visual attention that starts to develop in the first months of the child. The bouncer is one of the most comfortable situations for the child because it interacts and integrates more the next environment.
One of the benefits for both the baby and the caregiver is when the child falls asleep in the bouncer. The fact that you can take him/her to his/her cot or to a less noisy area so as not to disturb his/her sleep is very comfortable.
Our product allows you to move your child without disturbing its sleep. To be able to move him around the house in his own bouncer, giving him that sensation of movement, is something very comforting for the baby, and, so much so, that you can even create a game between the father and the mother sliding their little one as an effect, seeing the face of their parents while it is being slid by one or the other.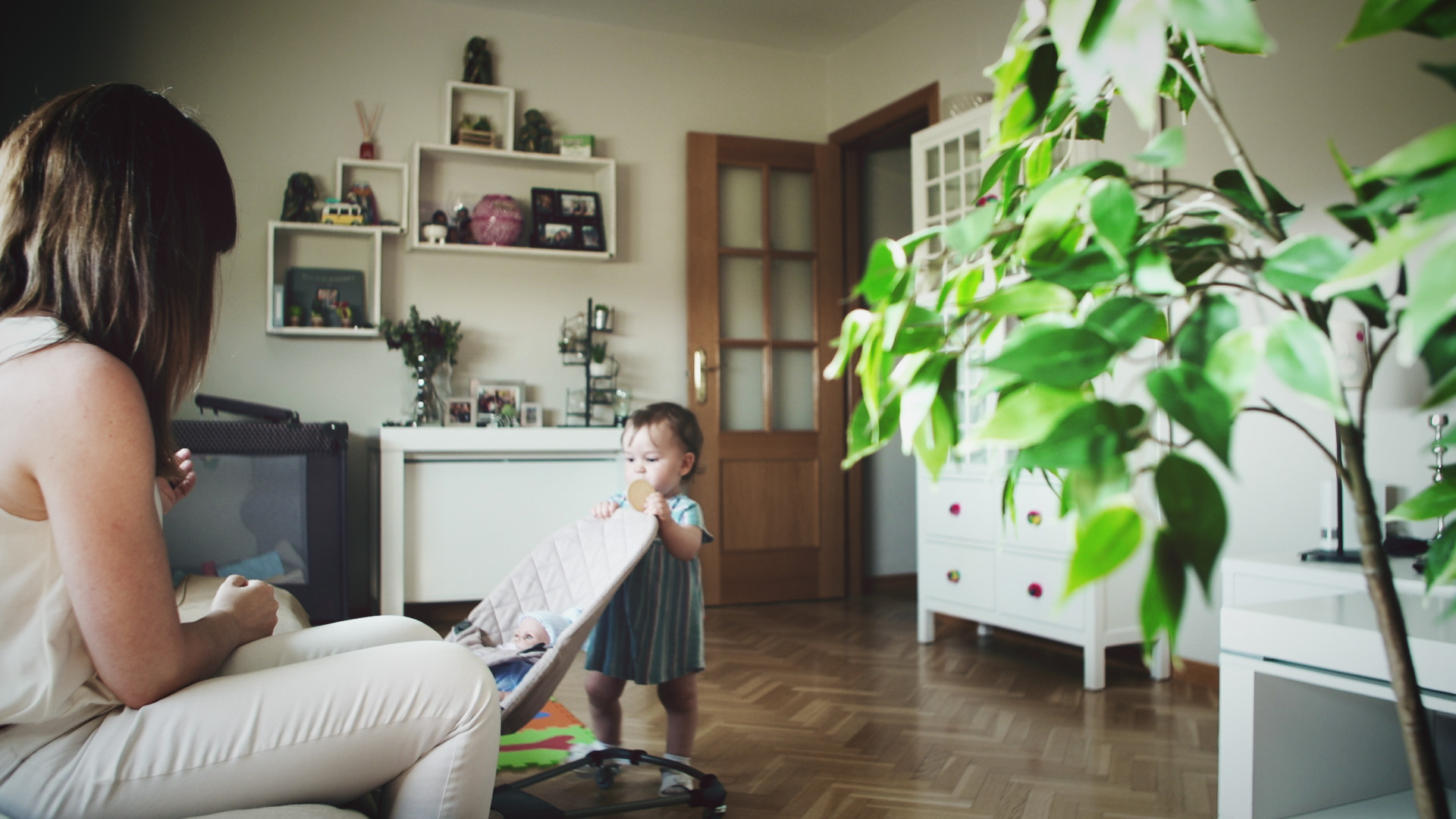 We have observed cases in which children have created such a bond with the bouncer since they were little, that when they start to take their first steps they do not leave it behind, but use it as a toy, being for example a pushchair, in which they transport babies in their symbolic play or simply put toys or everything they want to transport, by means of adaptations that the parents have been making for them.